Back
Self-propelled trailers
BOAT LIFT self-propelled trailers allow the handling of motor boats, sailboats, catamarans and cradles with extreme ease, ensuring the optimal use of shipyard spaces and times thanks to easy and safe handling operations.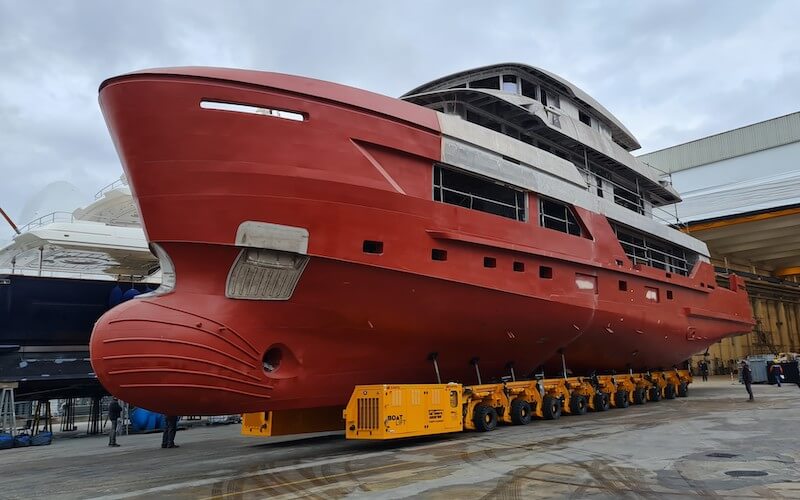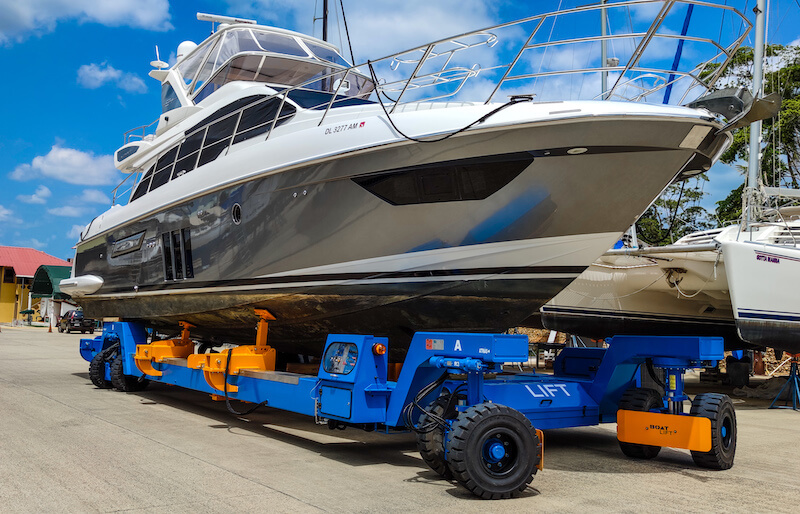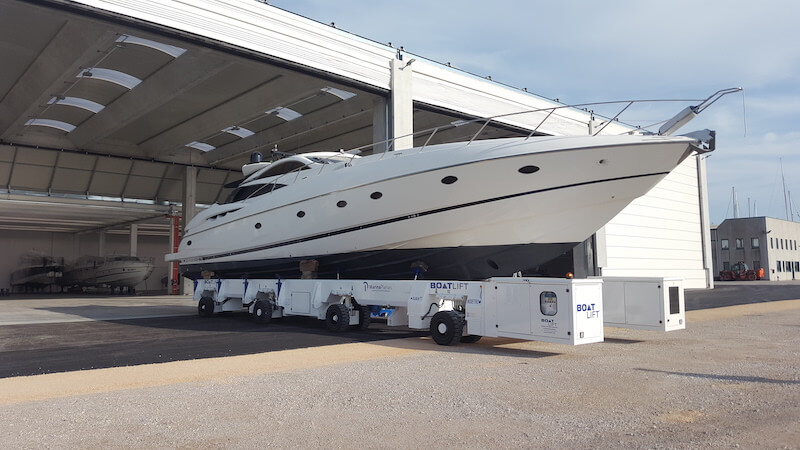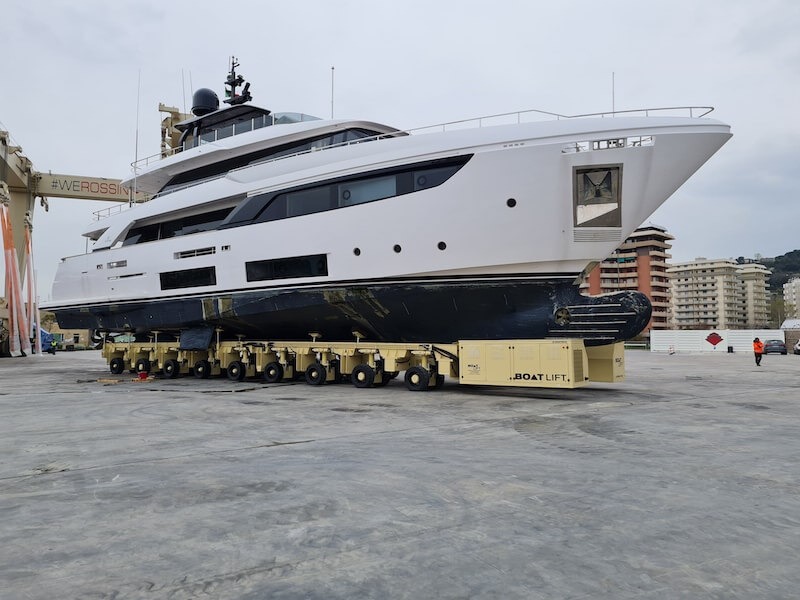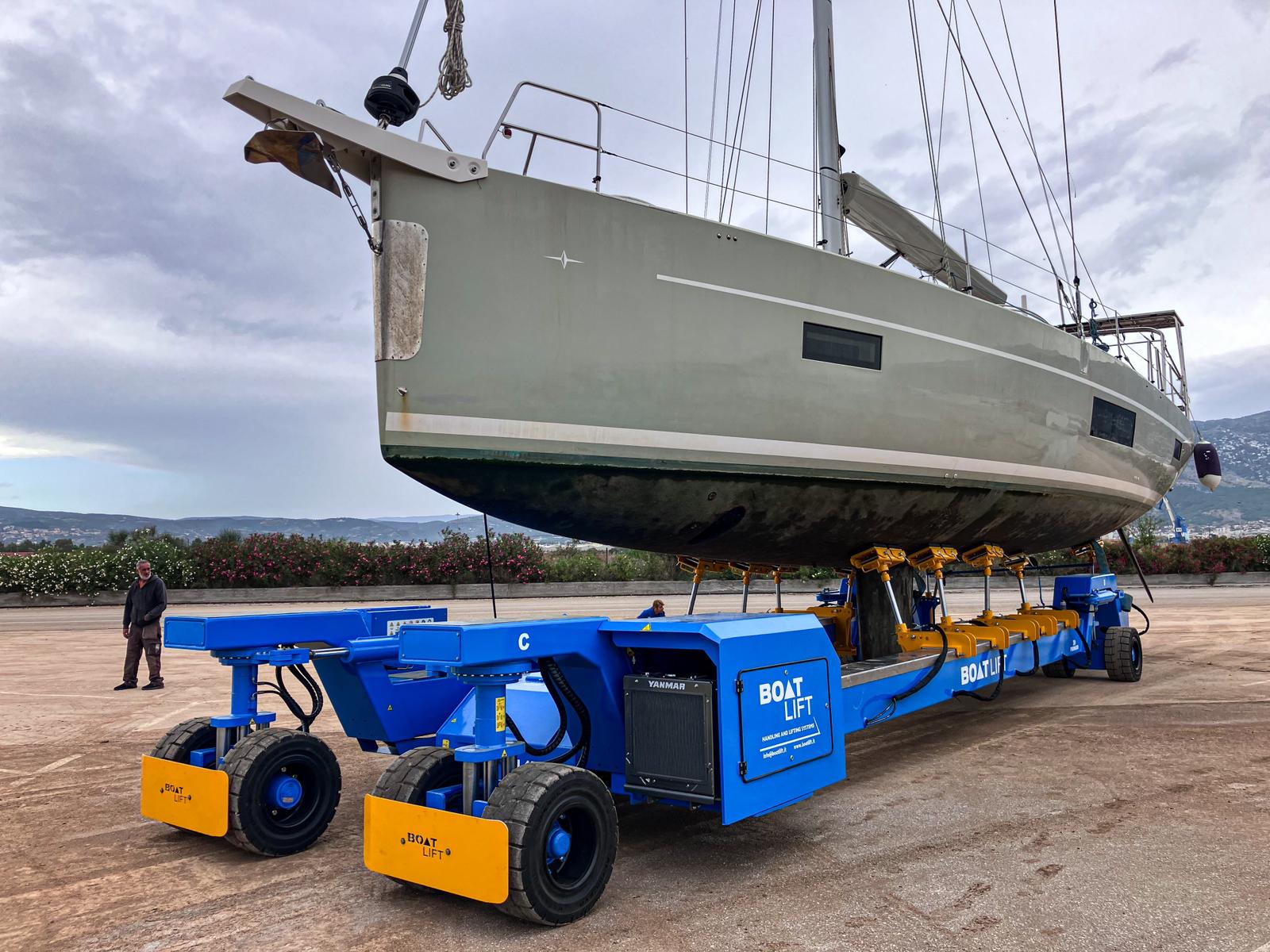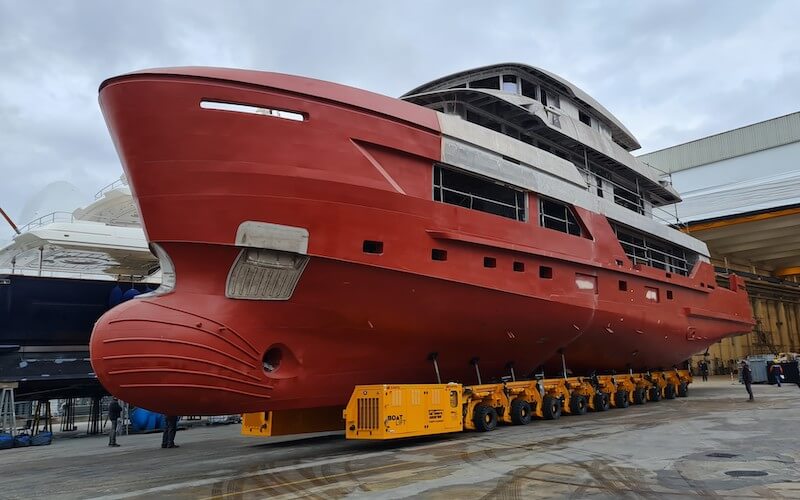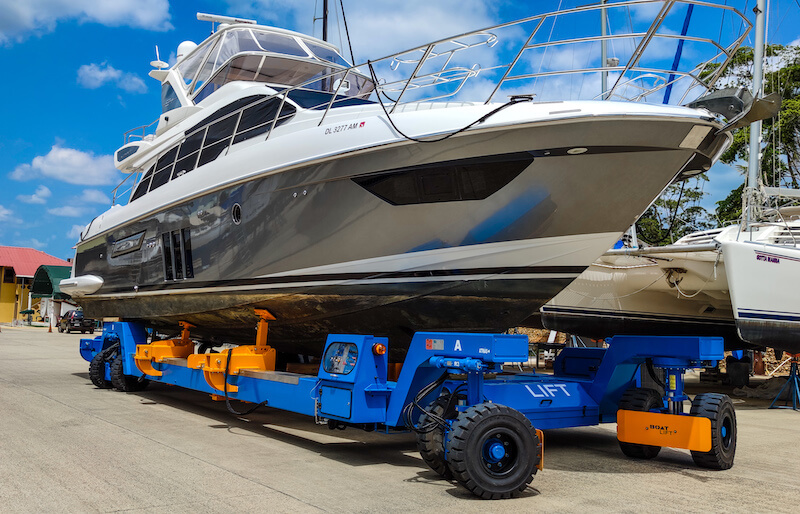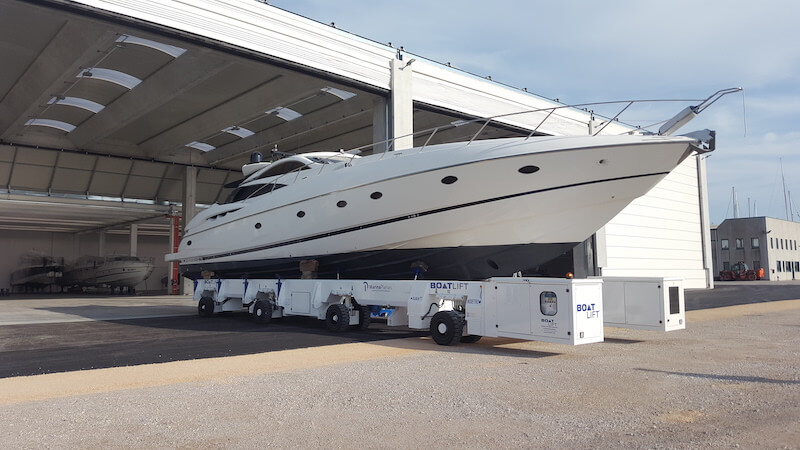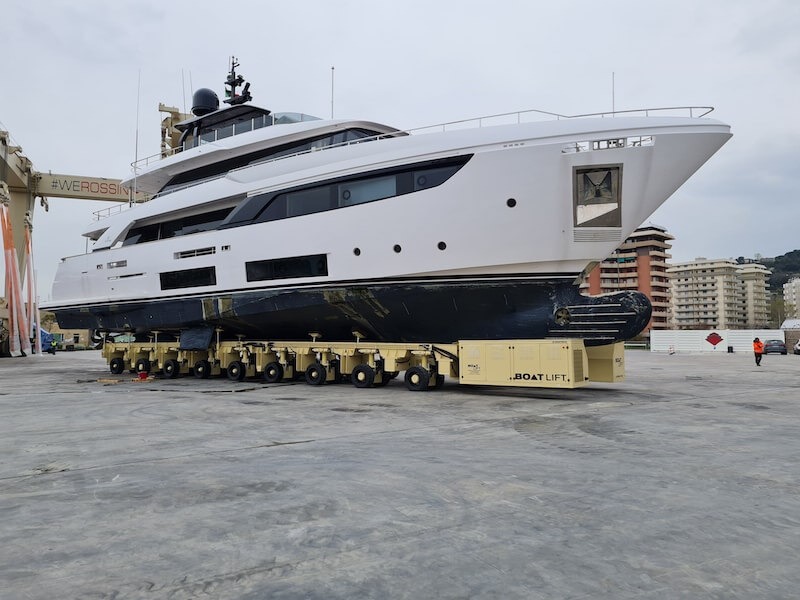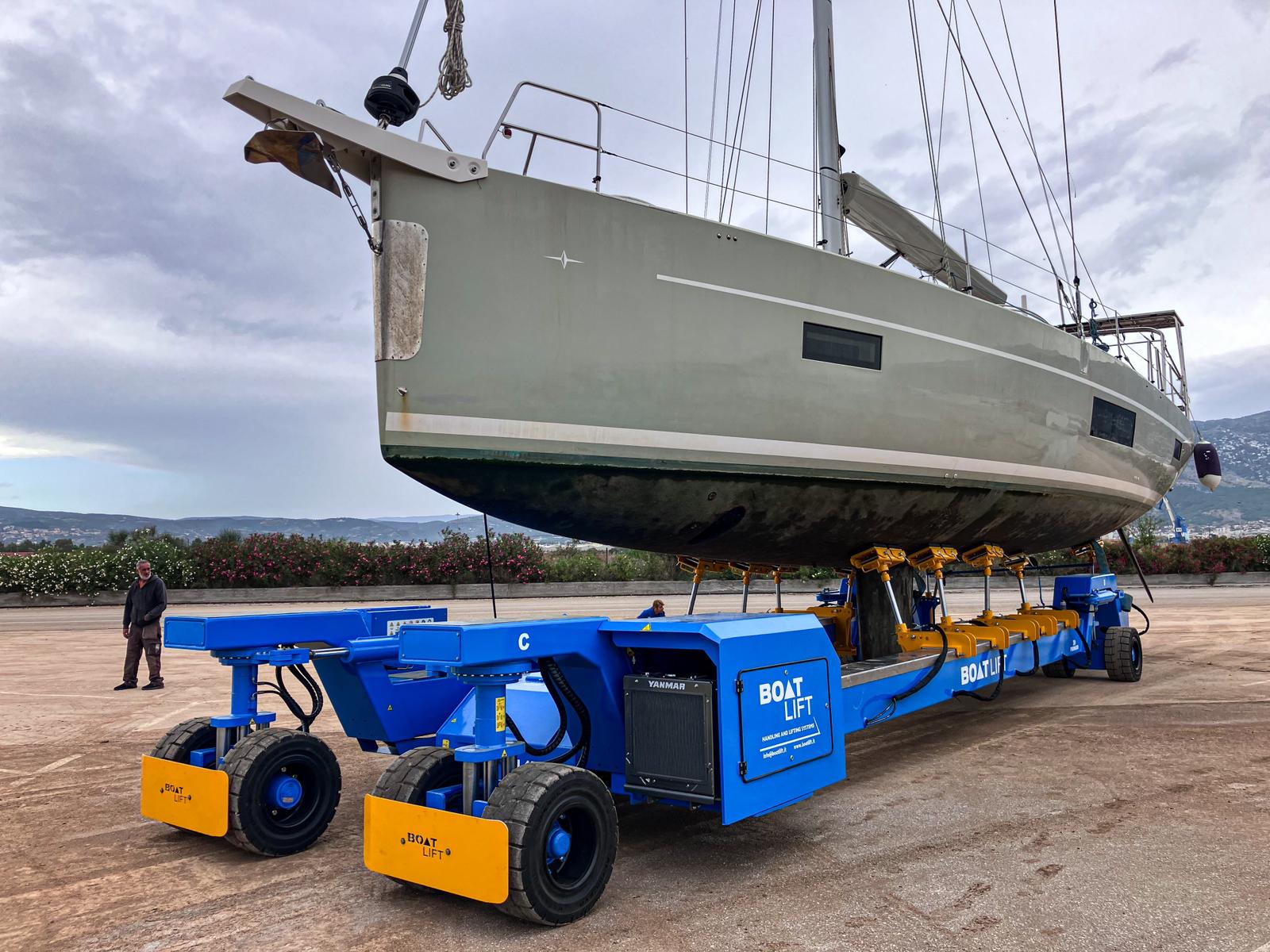 MAIN FEATURES
Handling of motor boats, sailboats, catamarans and cradles
Diesel engine compliant to current regulations with rain cover
Anti-corrosion painting compliant to C5m cycle
Radio remote control with proportional control system
Lifting by double-effect cylinders on each wheel-group

Self-leveling system for maximum load stability
Hydraulic supports on each spar to ensure load stability
Crossbeams for keel support
Electrical supply by 12 VDC battery
Double proportional motion speed unloaded / loaded
Superelastic rubber wheels
Front / Rear wheels steering
OPTIMAL MANEUVERABILITY PROVIDED BY THE STEERING MODES
Managing the steering modes through radio control allows an eccellent maneuverability in any situation.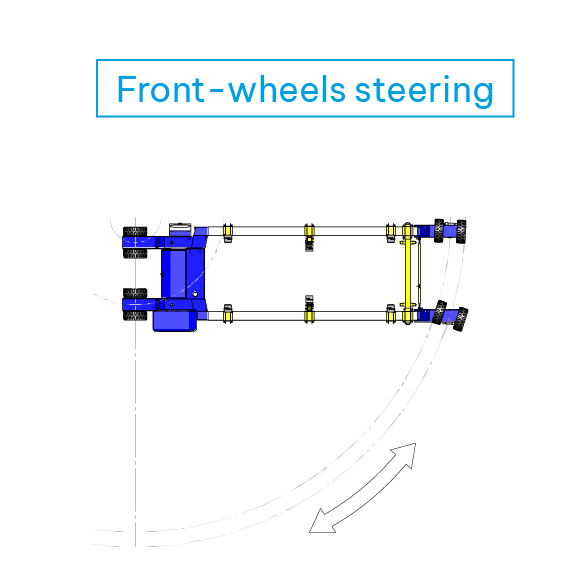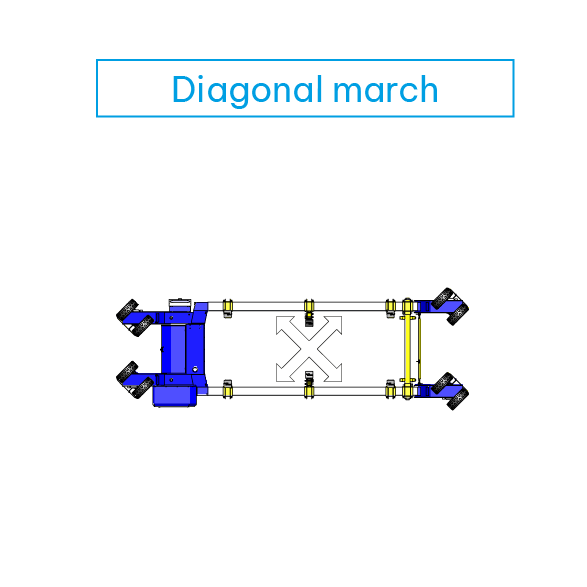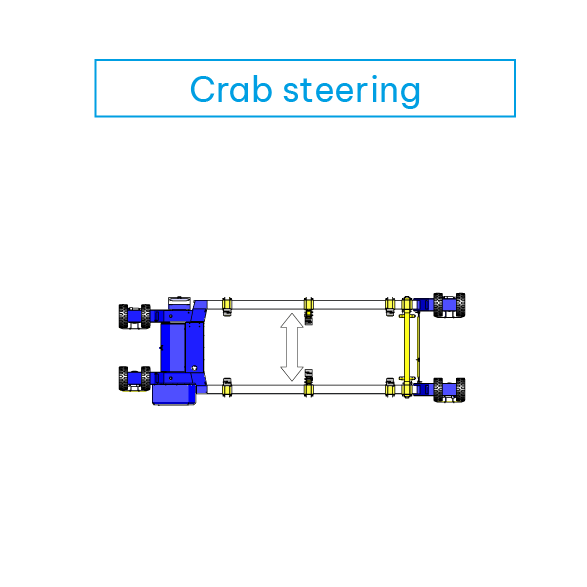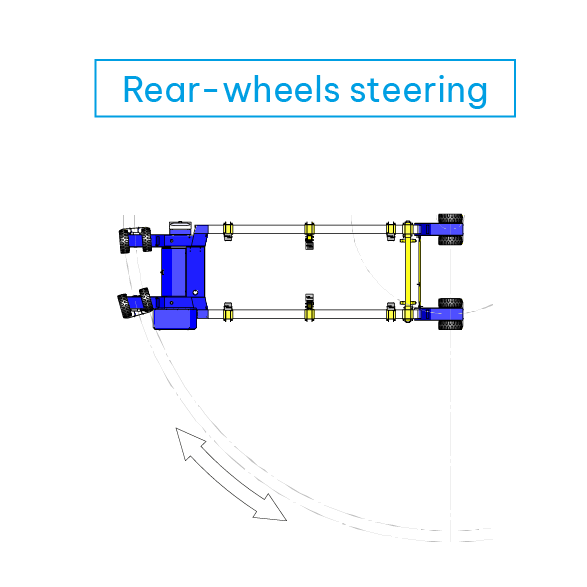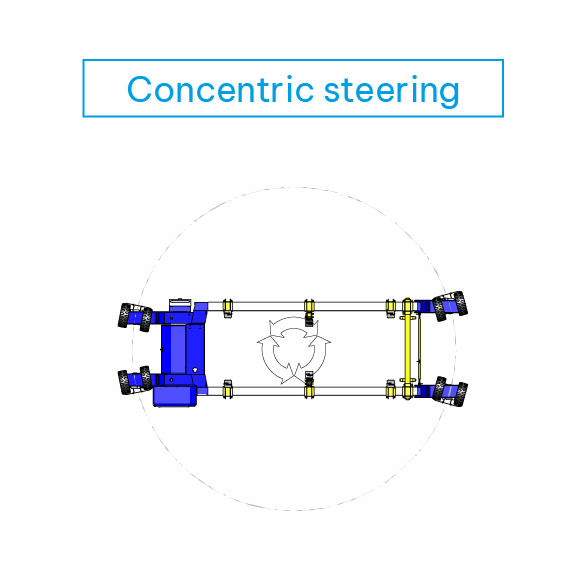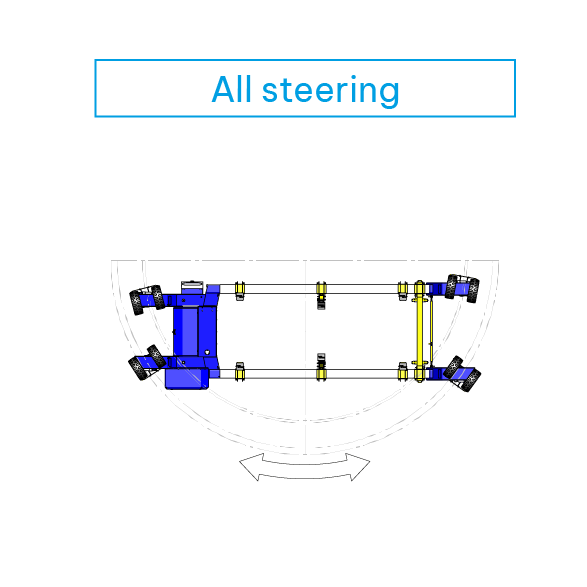 SPECIALISTS FOR
CATAMARANS
Boat Lift applications are perfect for sail and motor catamarans handling
Thanks to the specifically designed accessories - tested with the most prestigious manufacturers in the world - Boat Lift trailers are the ideal solution for transporting multihulls, ensuring maximum load stability and specific grip supports at the reinforcement points of the structure. The patented system of external forks enables the support of the keels for an optimal balance during handling operations, even in slope conditions.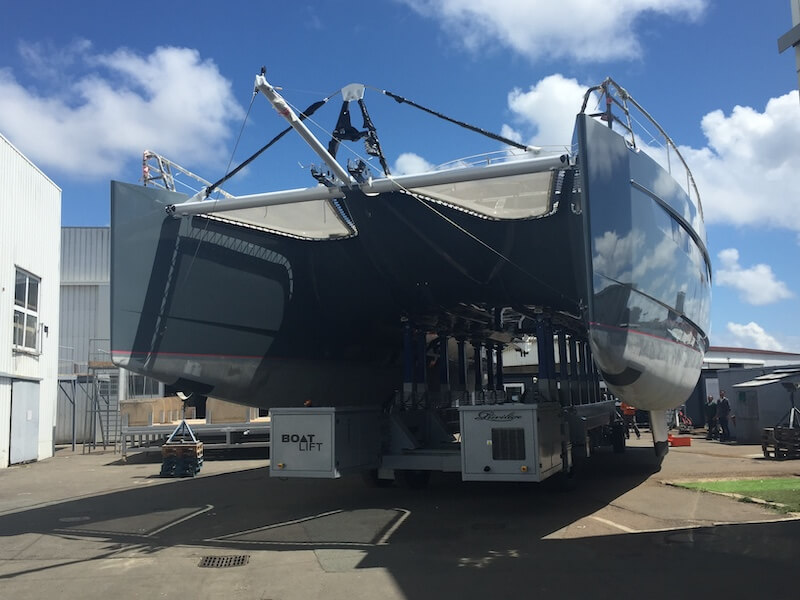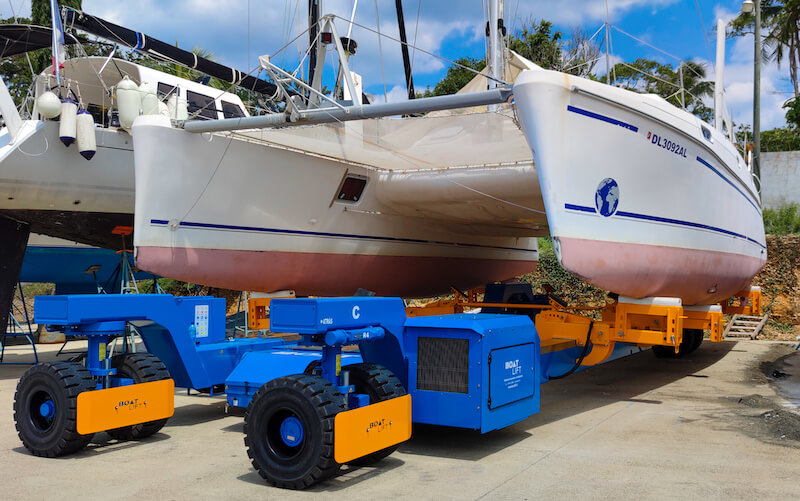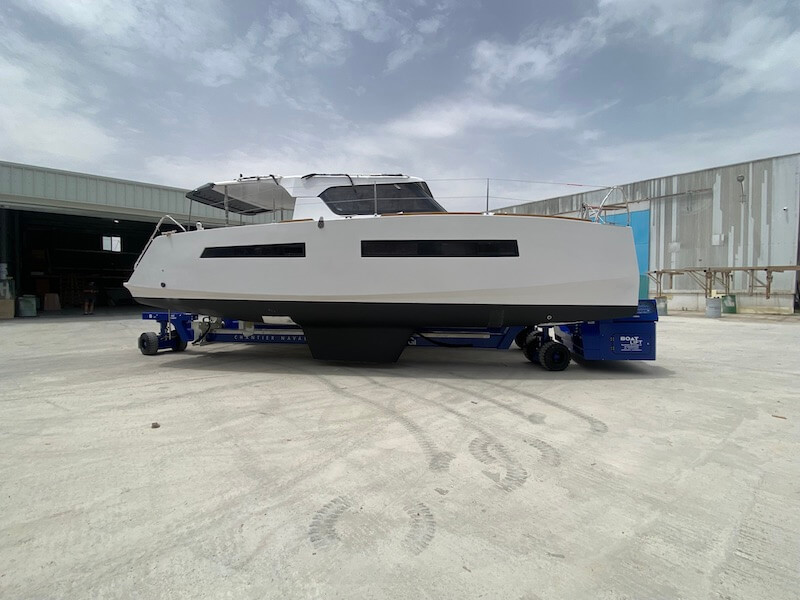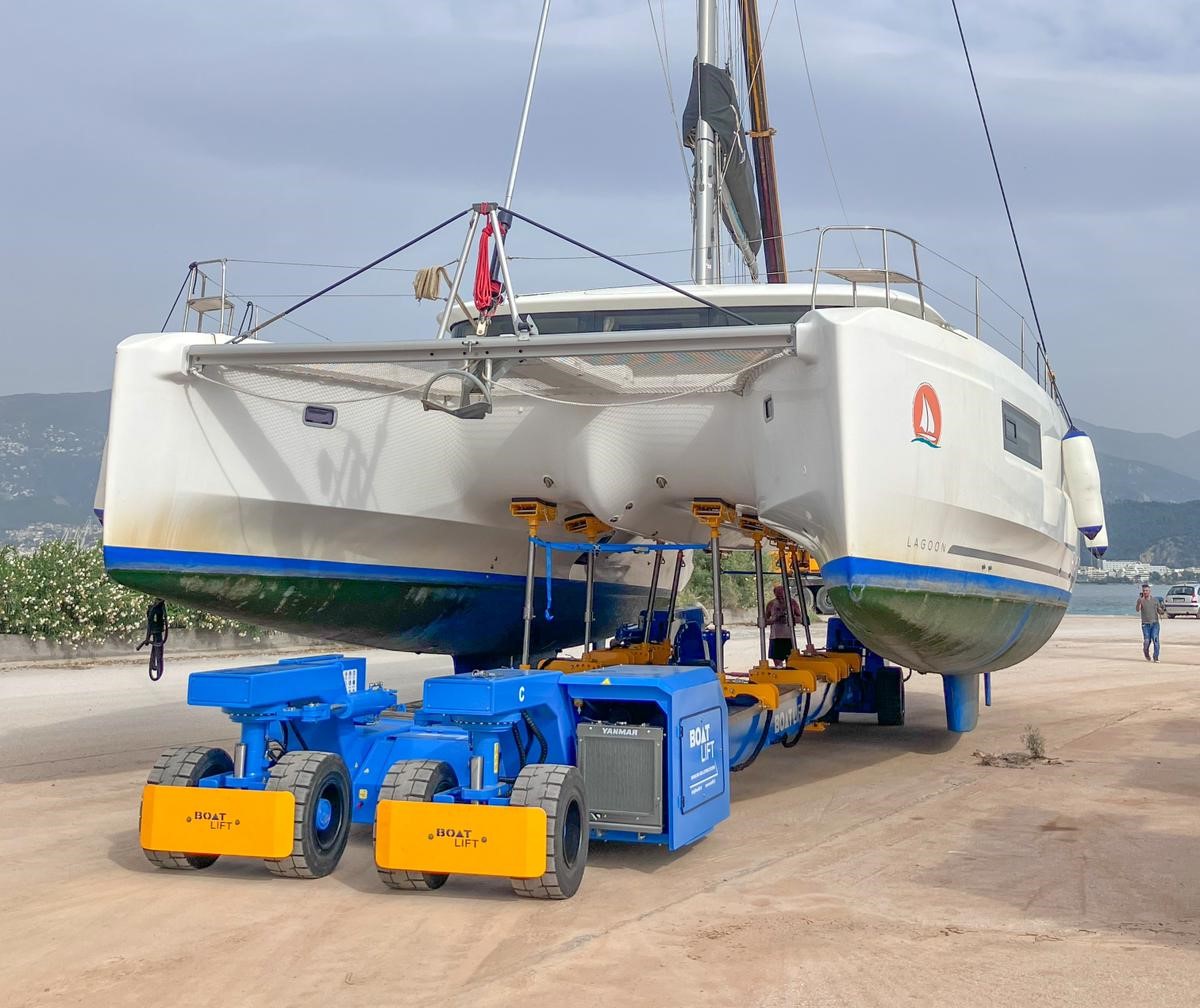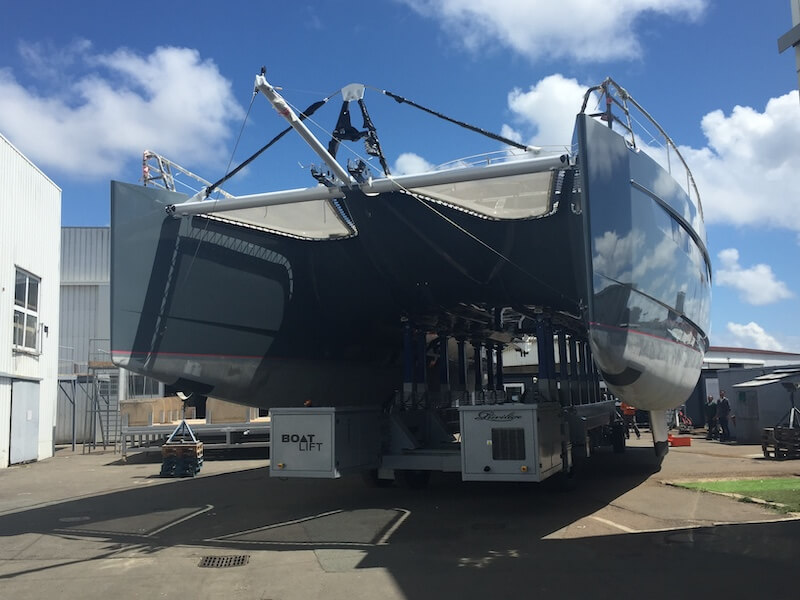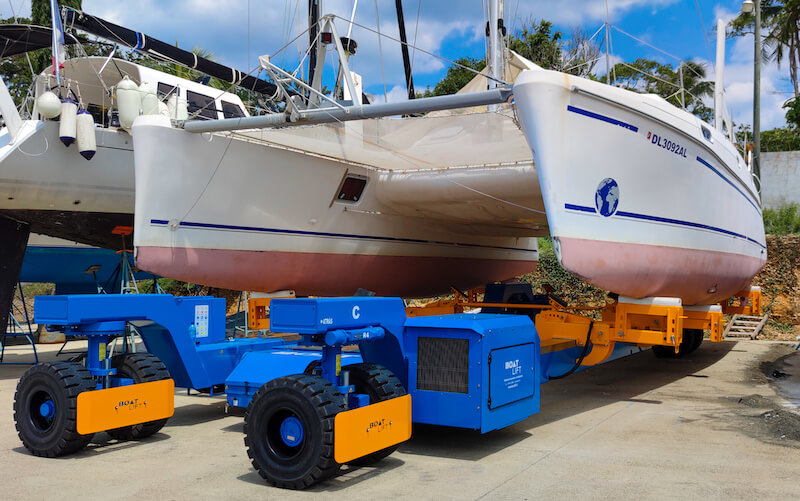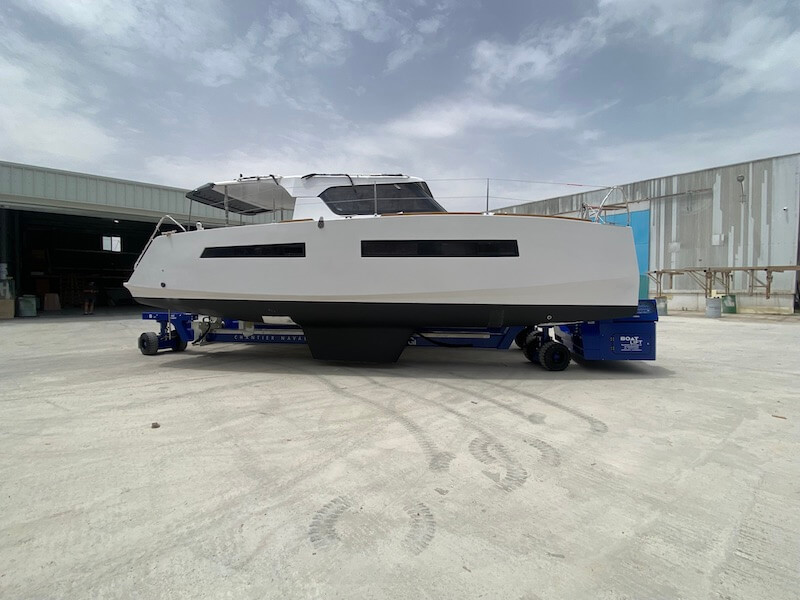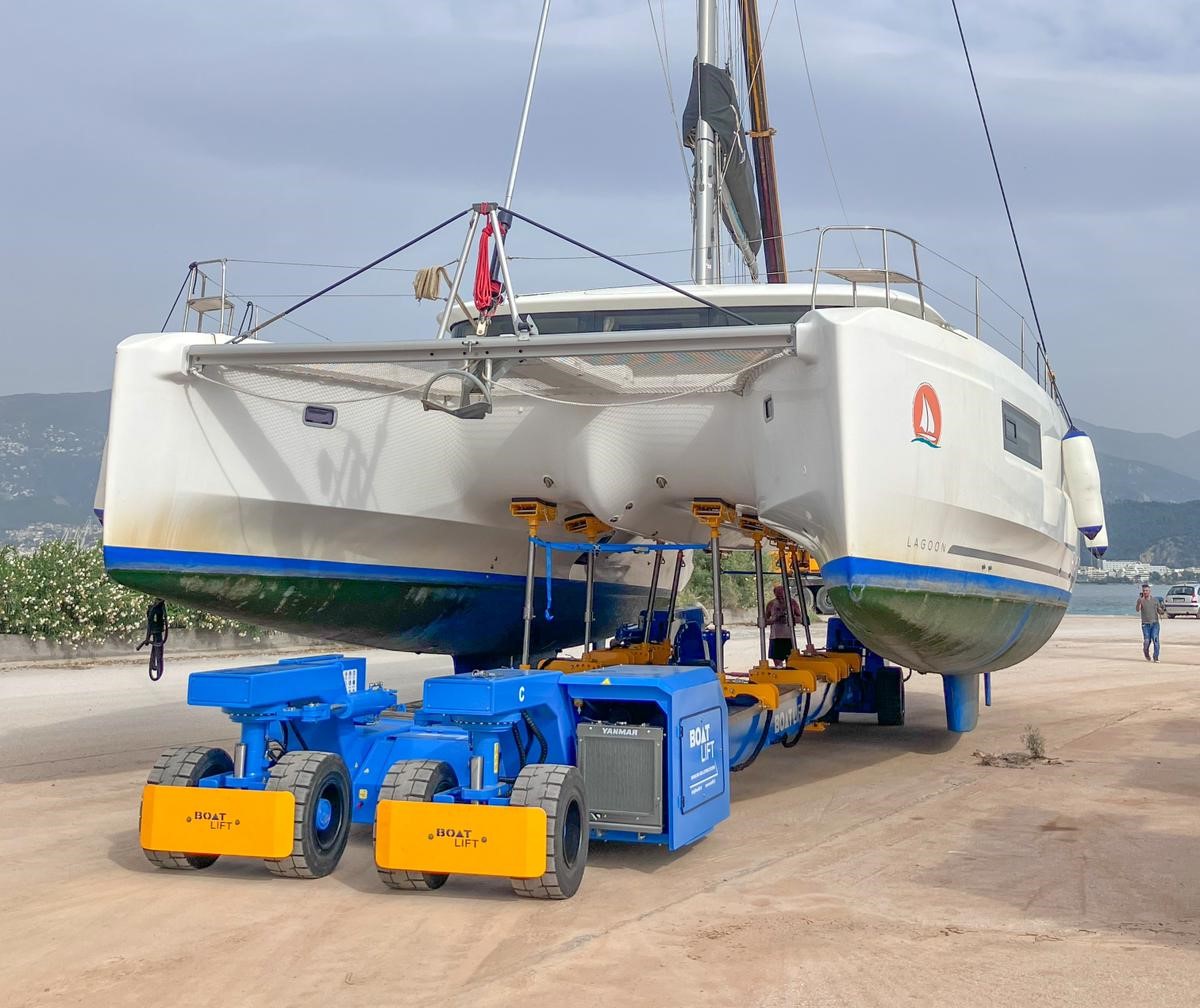 ELECTRIC SELF-PROPELLED TRAILERS
The whole range of self-propelled trailers is available in the full electric version.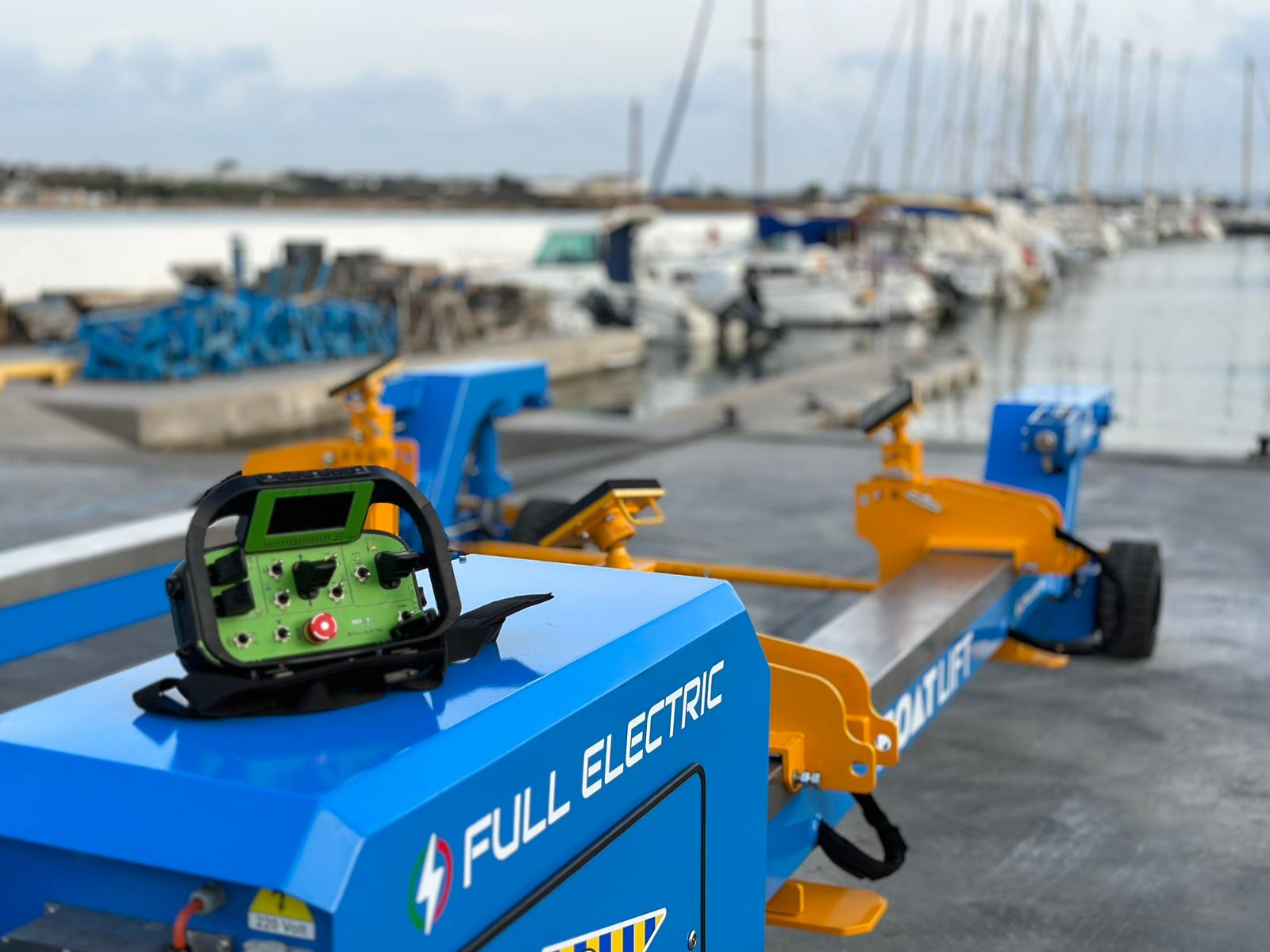 PERSONALIZE YOUR TRAILER
Discover all the available optionals
Customized dimensions

DSC electronic steering system with rotation center control and max steering angle ±90°

Traction control and anti-slip system

Remote assistance in real time by M2M System

Variable length by telescopic hydraulic system

Variable track by telescopic hydraulic expansions system

Cylinders lifting stroke increase

Keel balancing supports

Hydraulic supports extensions
Patented external supports for catamaran hulls

Internal supports for cradles handling

Third motion speed for unloaded quick movements

On-board driver cabin with remote control

Road approval

Max gradient increase

Radio remote control with LCD color display

Spare radio remote control

Partial/total weight reading system
SELECT THE SIZE
Choose the size and download the technical sheet PDF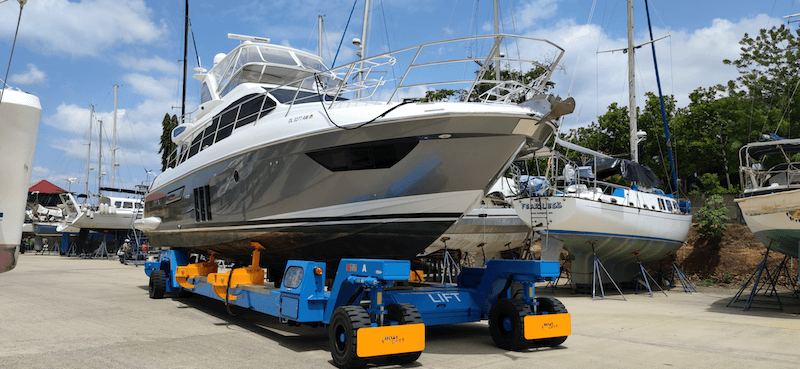 BL15-70
Download datasheet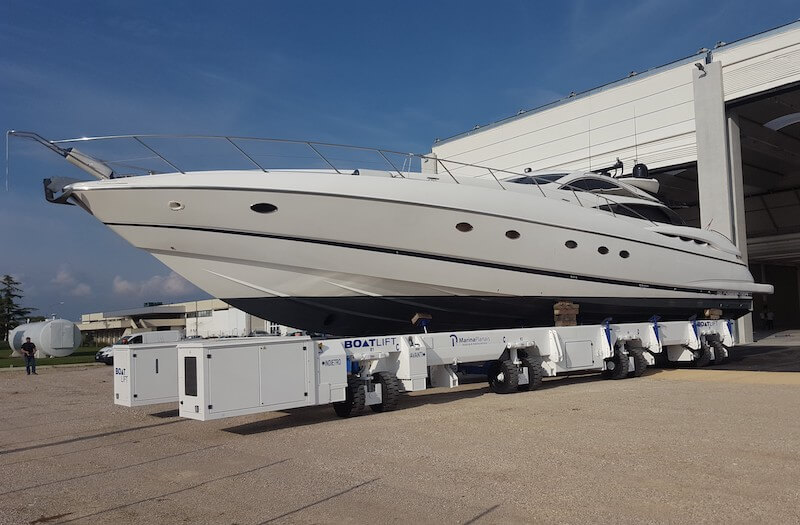 BL90-140
Download datasheet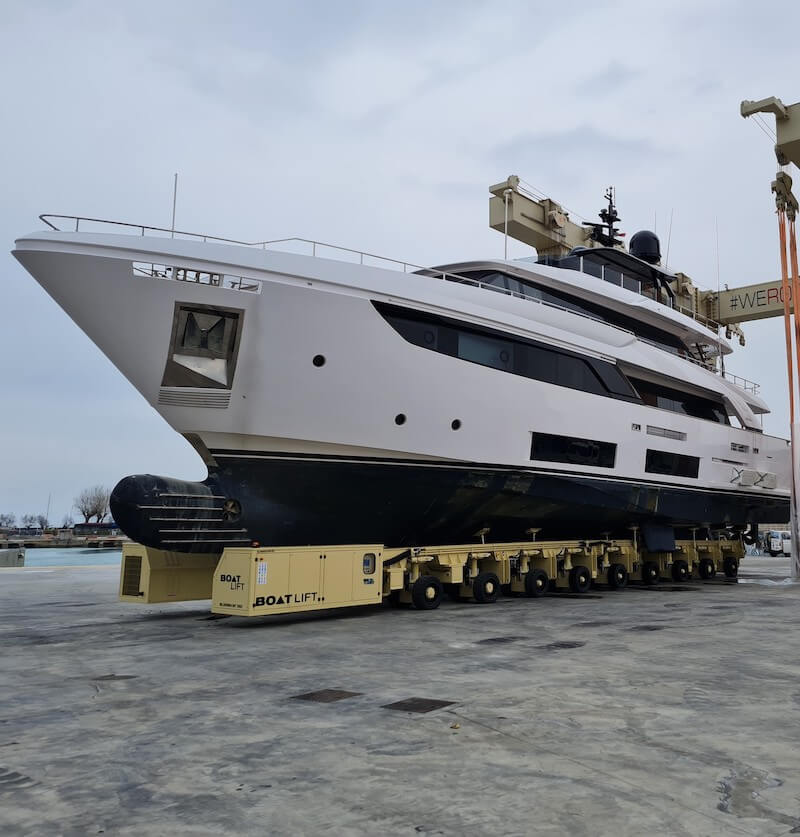 BL160-300+
Download datasheet
Request information on this product
Please fill in the form below. We will reply within 1-2 working days