Back
Travel lift
Discover our range of travel lifts, from 25 to 1500 ton. Tailor-made solutions, conceived to ensure the best functionality and ease of use.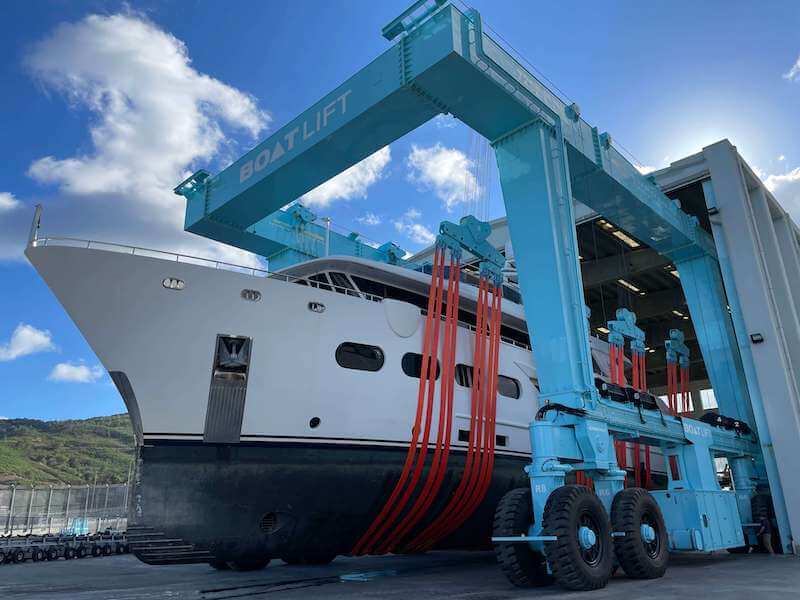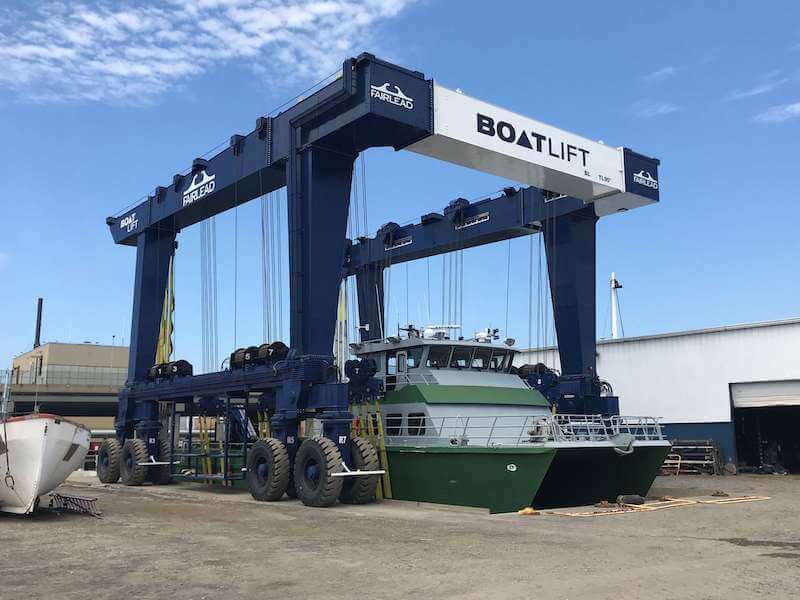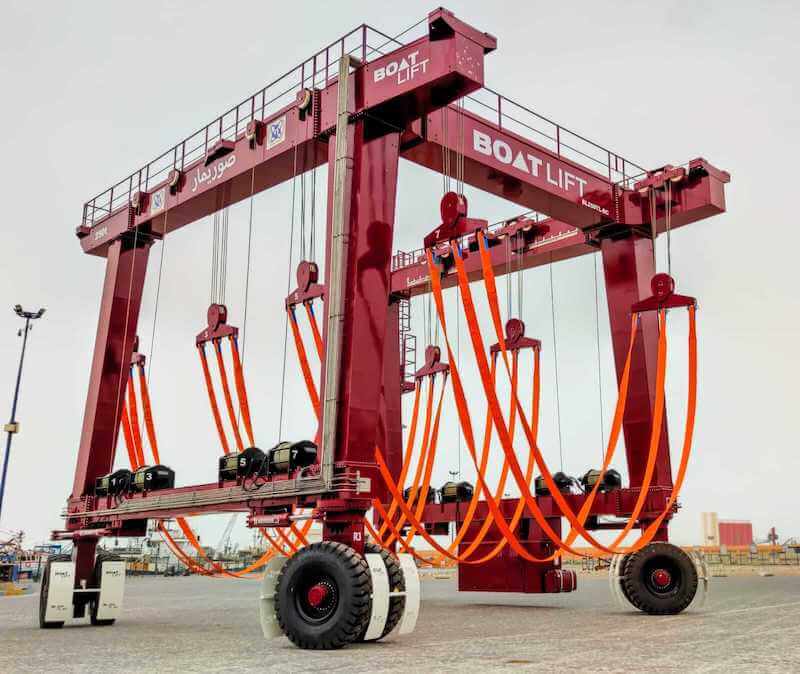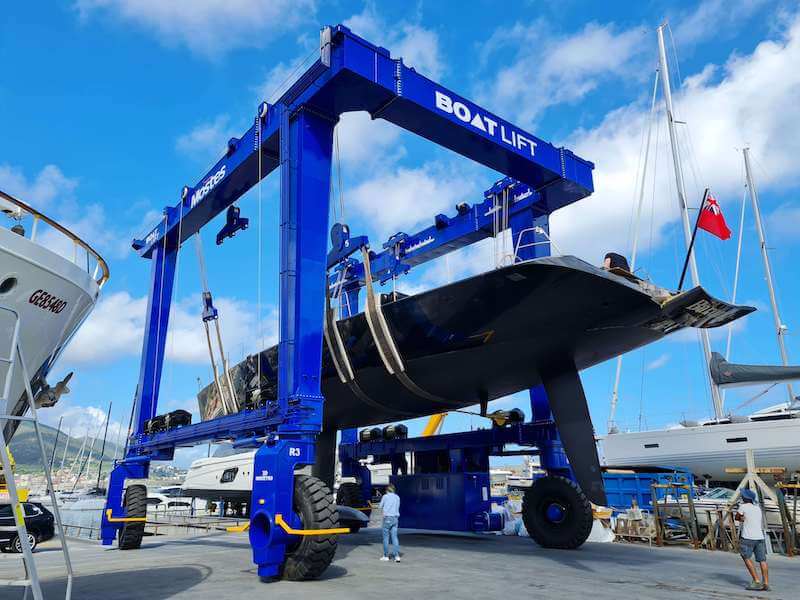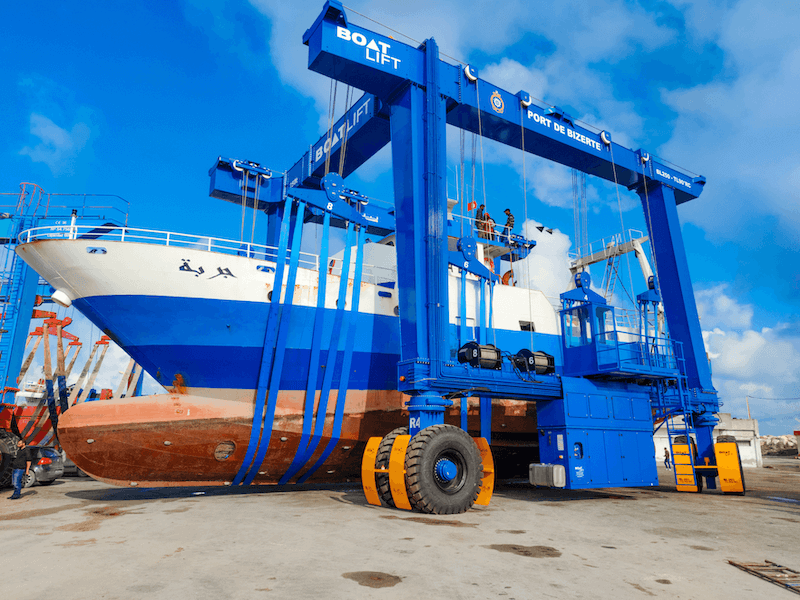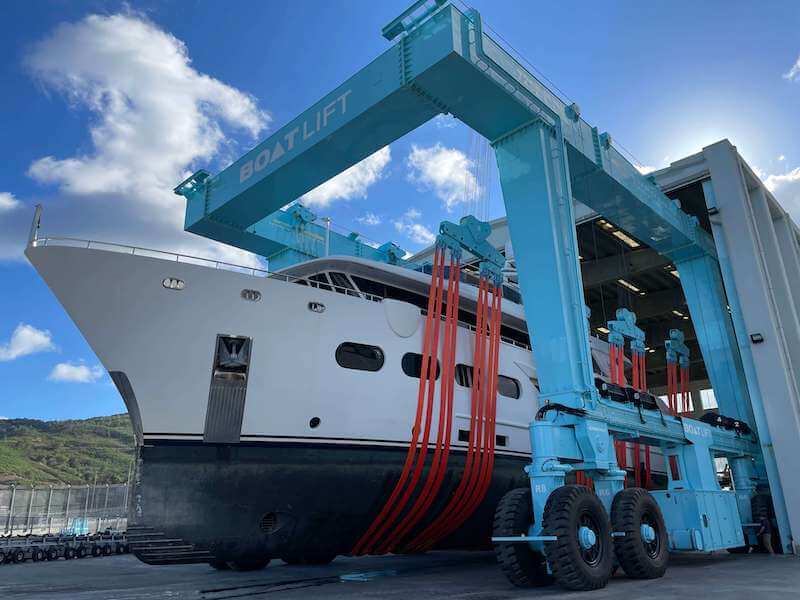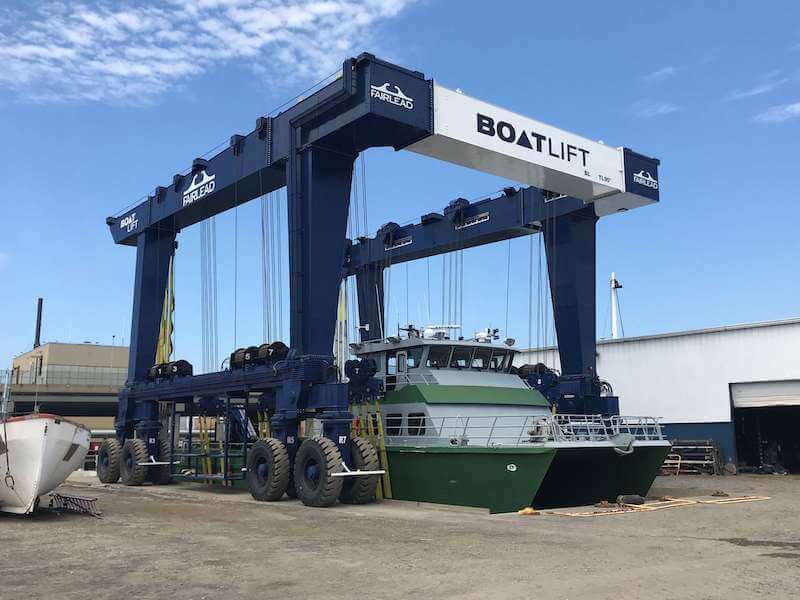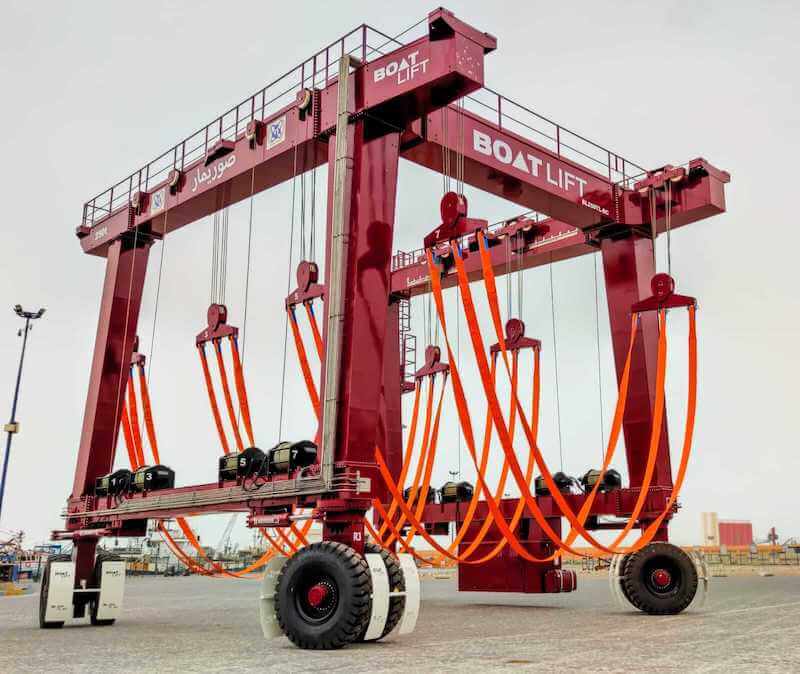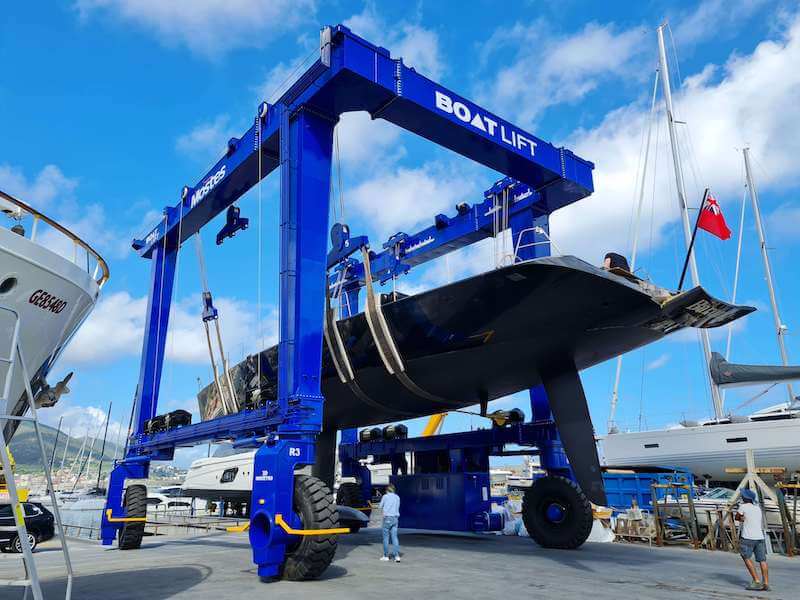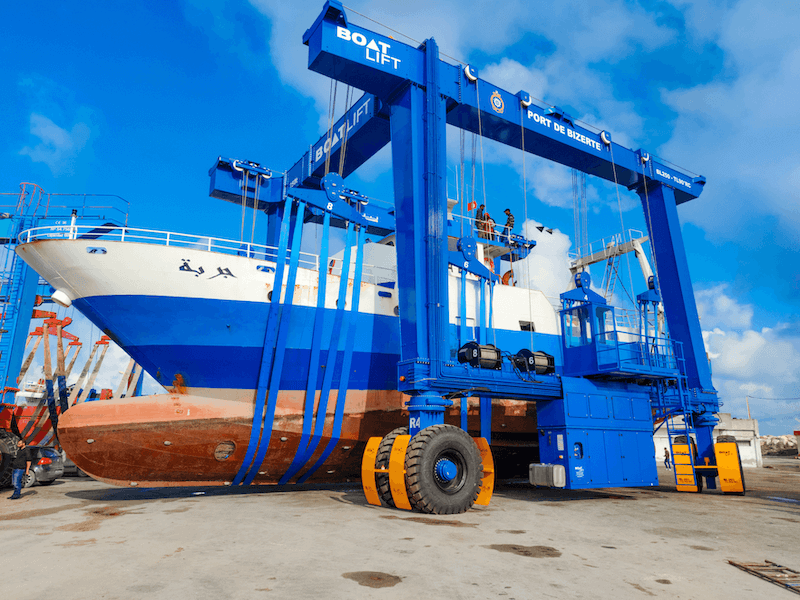 MAIN FEATURES
Engineering and manufacturing process completely internalized
Machinery compliant to 2006/42/CE guidelines and to FEM / UNI EN standards
Customized dimensions according to customer's needs
Soundproofed diesel engine compliant to current regulations
Anti-corrosion painting compliant to C5m cycle
Independent and electronically synchronized winches
Double proportional lifting speed unloaded / loaded
Lifting belts with safety factor 7:1
Double proportional motion speed unloaded / loaded
Industrial tyres, air-inflated or equipped with specific filling
Pipes and fittings in galvanized painted steel
Electrical supply by 12/24 VCC battery
Remote assistance in real time by M2M system
REMOTE CONTROL WITH LCD COLOR DISPLAY
The remote control guarantees ease of use and the highest lever of safety.
Partial/total weight reading system with warning threshold

Monitoring of radius and of the selected steering mode

Lifting range of each pulley block

Engine operating status and residual range

Alarm light and scheduled maintenance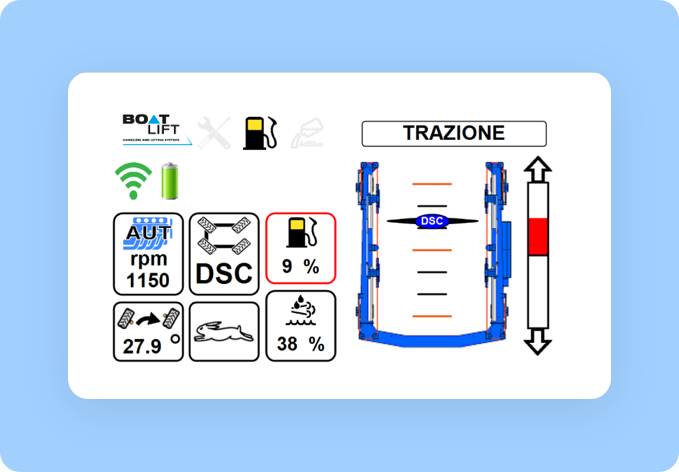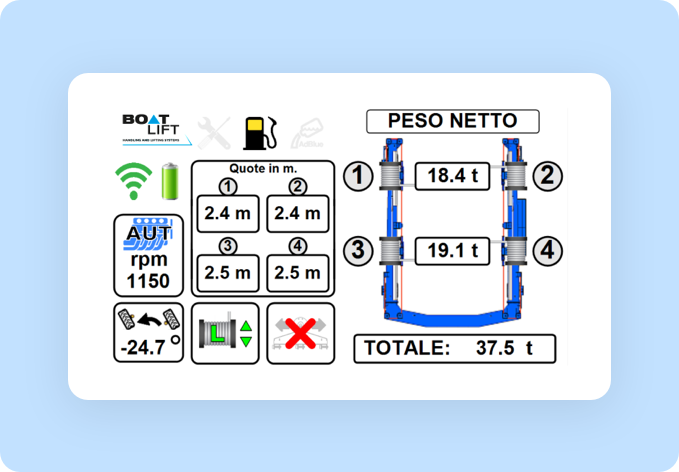 OPTIMAL MANEUVERABILITY PROVIDED BY THE STEERING MODES
Managing the steering modes through radio control allows an eccellent maneuverability in any situation.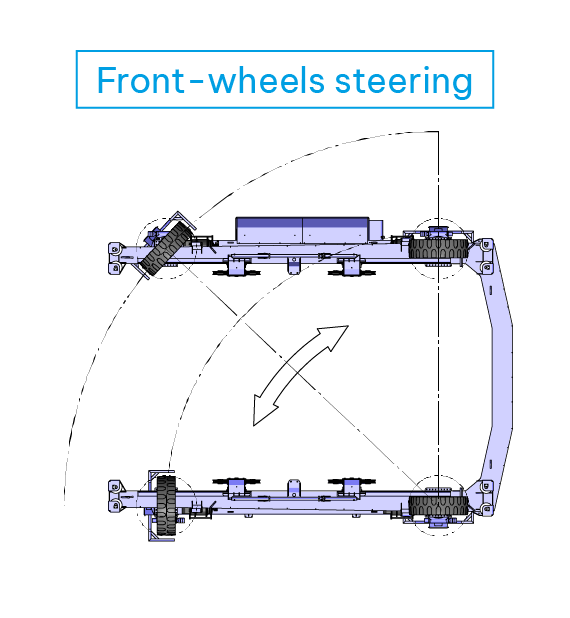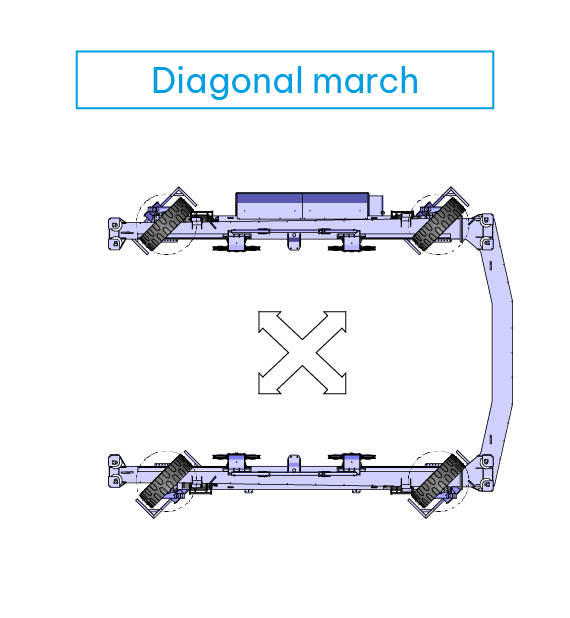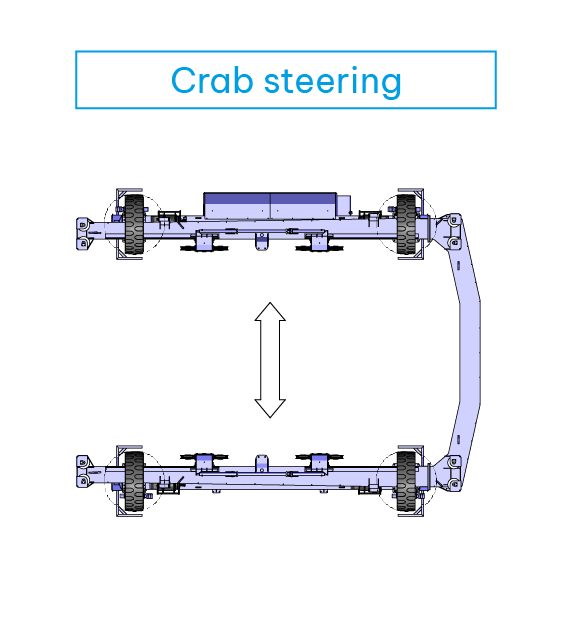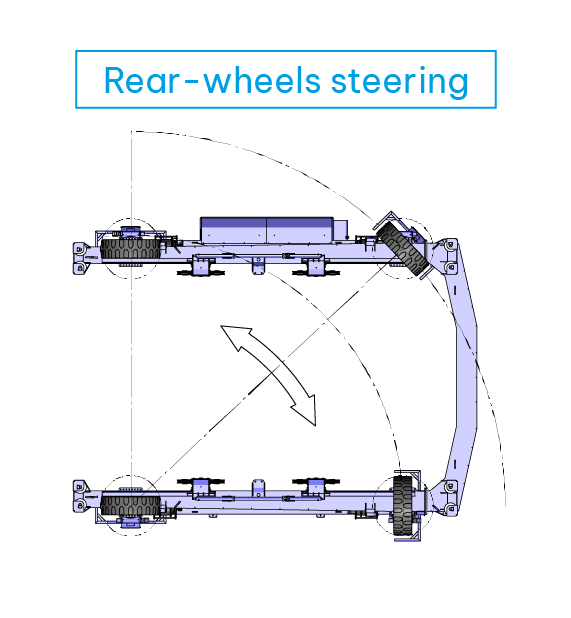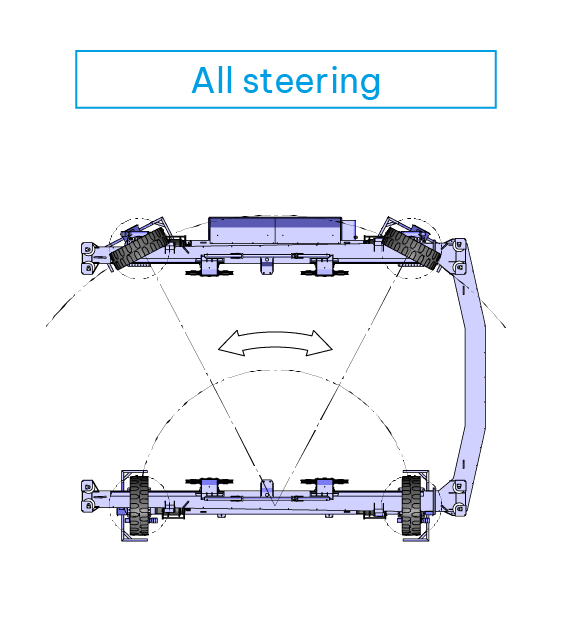 MAXIMIZE THE USE OF SPACE WITH THE
EXTENDABLE TRAVEL LIFT
Thanks to the hydraulic telescopic extension system, Boat Lift can supply a version of travel lifts with adjustable track, allowing to optimize spaces in the work area.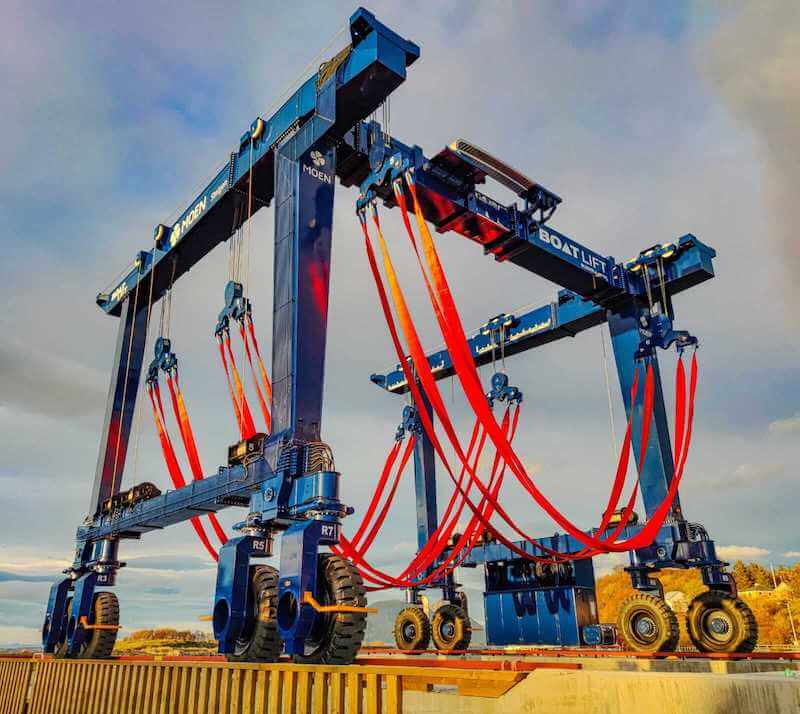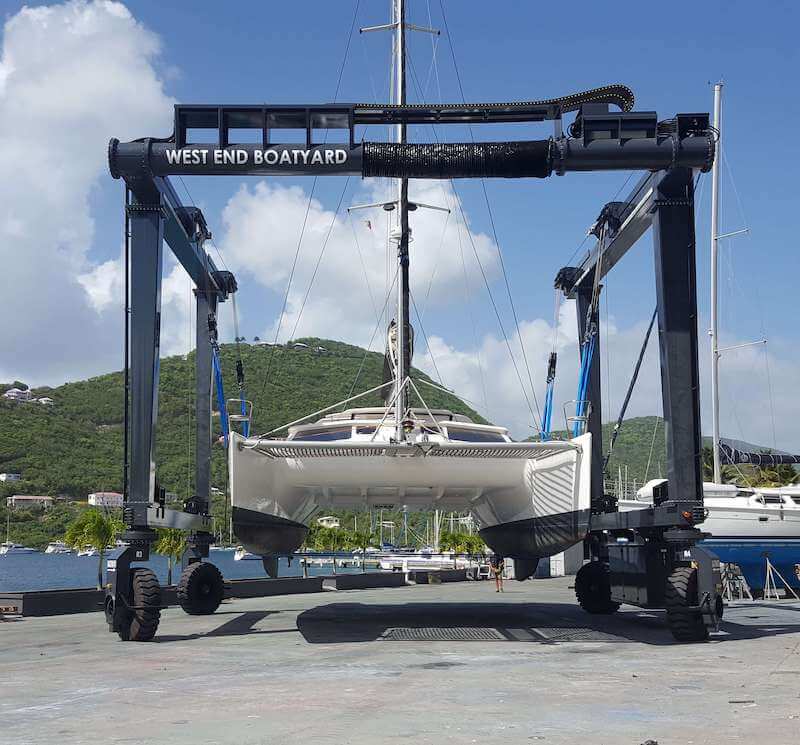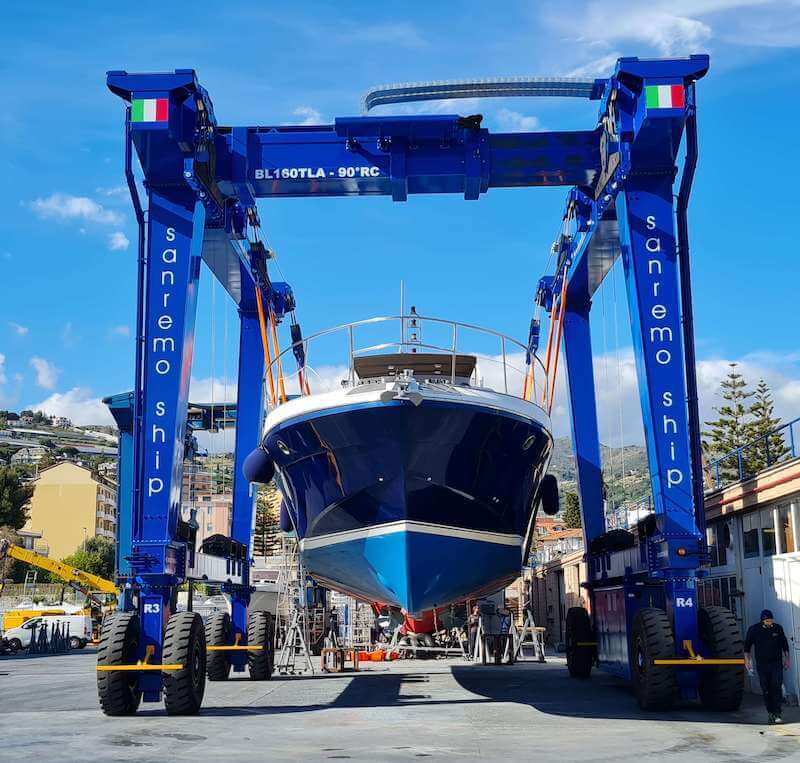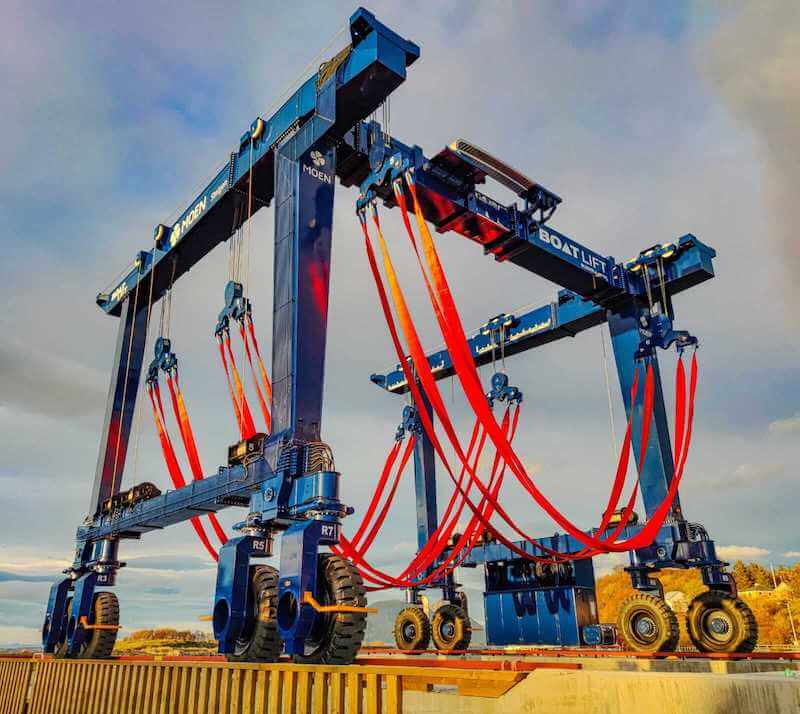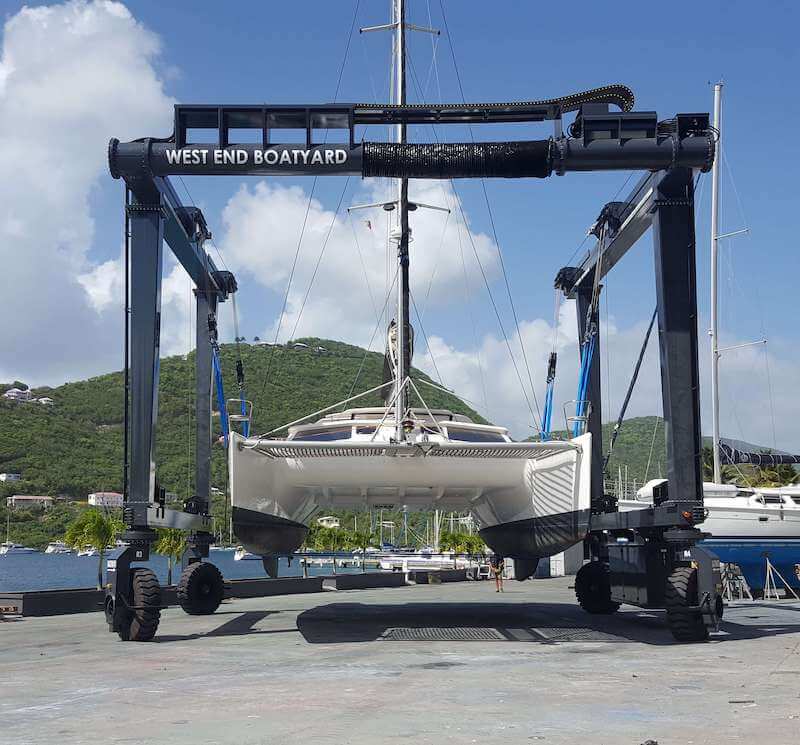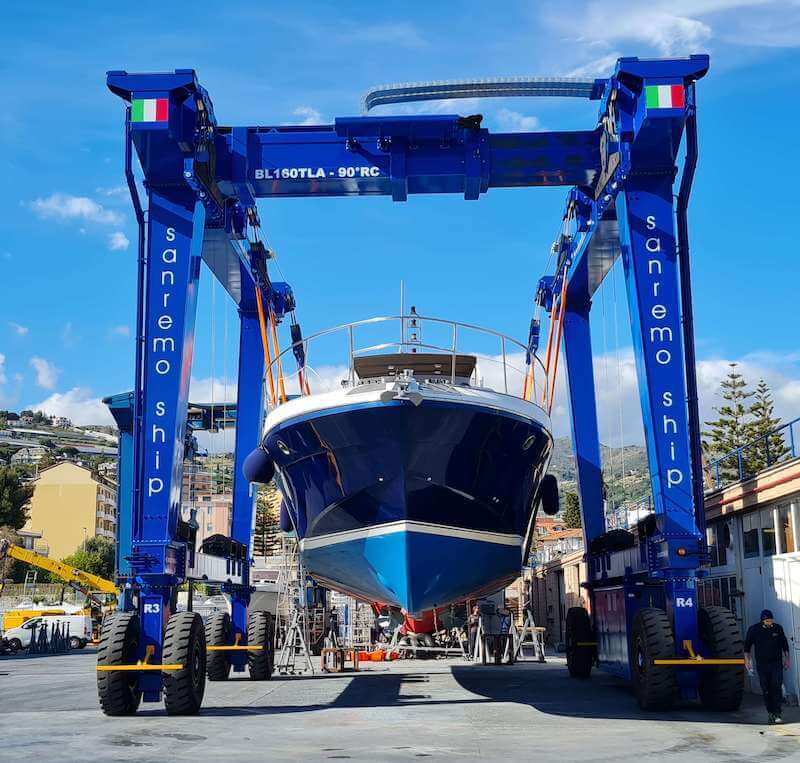 FULL-ELECTRIC
The whole travel lift range is available in the 100% full electric version for carbon neutral high performances.

PERSONALIZE YOUR MACHINE
Discover all available optionals to personalize your machine
Forward-placed crossbeam

Driver seat

Structure articulated through the "Trunnion Pin" system, in order to absorb any ground unevenness

Work area lighting with LED headlights
Auxiliary crane

Stainless steel pipes and fittings

Electronic "Dynamic Steering Control" with motorized slew drives for the best maneuverability

Anemometer
SELECT THE SIZE
Choose the size and download the technical sheet PDF.
Request information on this product
Please fill in the form below. We will reply within 1-2 working days